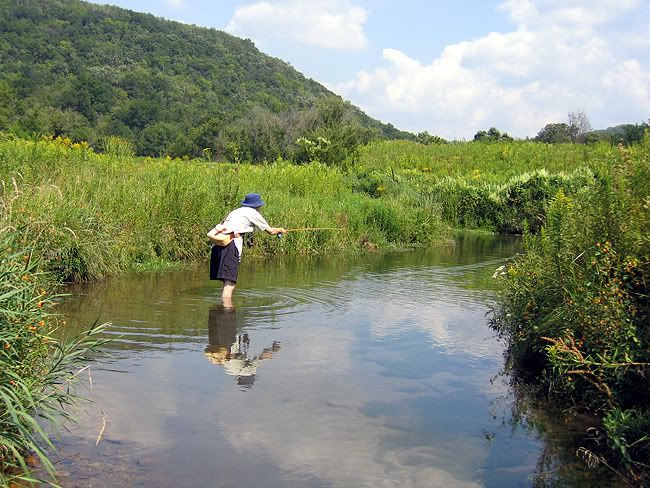 I have just finished another glass rod-Lami 7' 3wt 4pc, built on older blank from Clemens Tackle. I've been using the two piece version of the same model for the second season now, and both rods have pretty much identical actions and flex-profiles. The four piece version has just so slightly more stable tip, which I prefer.
Amy joined me for an afternoon trip to the favorite brookie stream to try the new rod. It was a beautiful summer day, perfect for wet wading. Consistent breeze proved to be a good test for the soft rod. Brookies vere active despite the hot weather, but I didn't connect with larger fish. I ended up with at least a dozen fish-most of them in the 7-8' range. Majority of the fish took a foam hopper and I got a few on the beetle imitation. Unfortunately, I forgot to charge the camera battery and Amy ended up with the single photo (see above) before it went dead.
On our way back, we discovered an excellent, newly opened cafe and enjoyed our macchiato and biscotti.
You can see the close-ups of the new rod below...