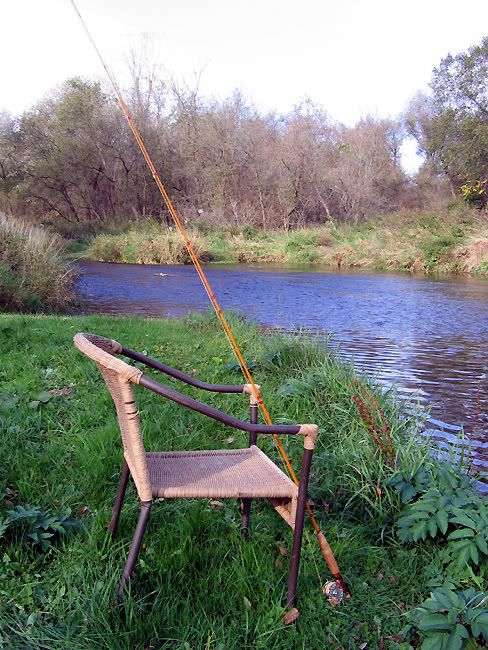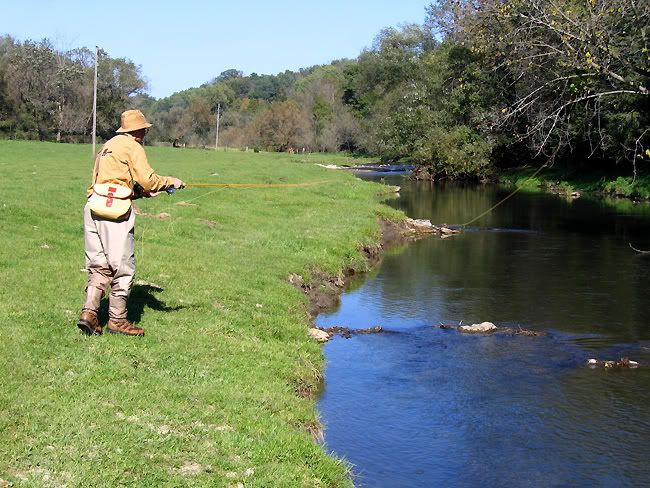 This last weekend of trout season 2007 in WI and MN wasn't particularly eventful, due to the stormy weather we had. Nevertheless, the fishing has been great for the past couple of weeks.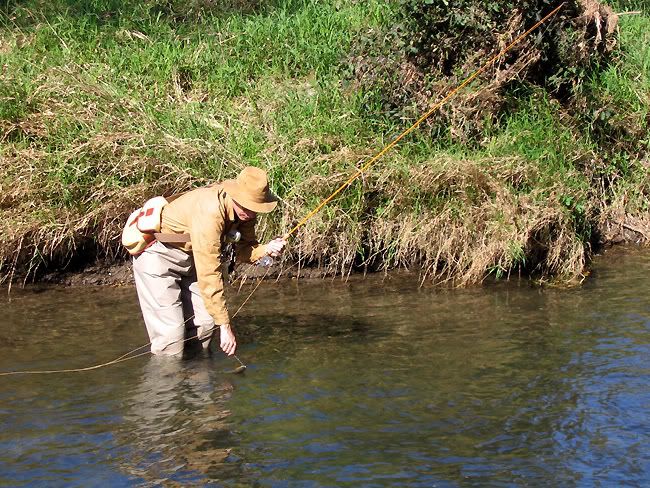 I made a trip to the Trout Run and although it survived some serious flooding, it was in a great shape. The fish took
BWO
emergers
on the top, and small PT nymphs took care of the subsurface feeders. I wasn't able to locate some large fish in their usual spots, but there were plenty of trout around. The recent bank improvements were not damaged during the floods. I expected to find some hopper action in the lower stretches, but in spite of the fact that it was windy and grashoppers were plentiful, the fish did not respond to hopper imitations.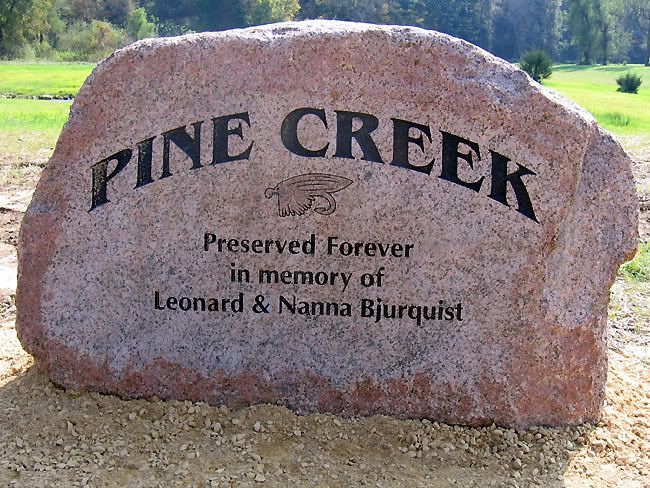 Rush River had some localized but intense
BWO
hatches and you had to walk to find a good action. I was able to find it each time I visited the river. I didn't get any giants but found some nice, hard fighting, but often tippet shy fish who would smash
BWO
imitations in sizes 18-20.
Pine Creek improvement in the lower section of the stream has been finished. They have built a nice parking lot with the inscription dedicated to Amy's grandparents (picture on the left.) I fished the creek several times during the past ten days and the fishing has always been exciting. I did not get many large
brookies
in comparison to the last
September
, but enjoyed the consistent action. The stream is becoming more popular and that is my only complaint. You can see the pictures of the same stretch of the creek taken last
September
(left, below) and several days ago (center, below). The bank improvement looks great and should increase both the numbers and the size of fish.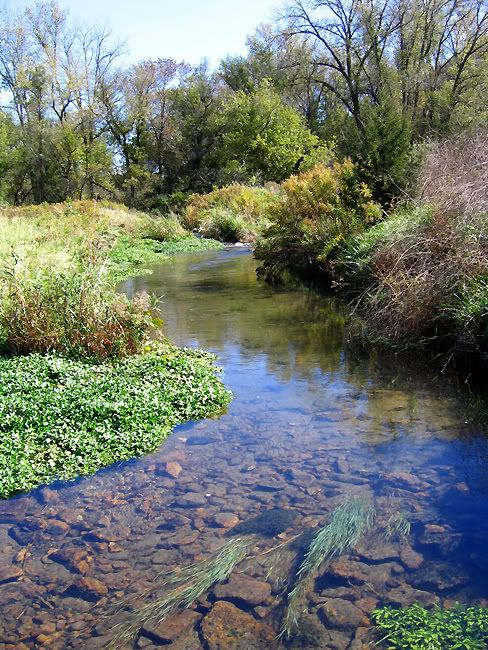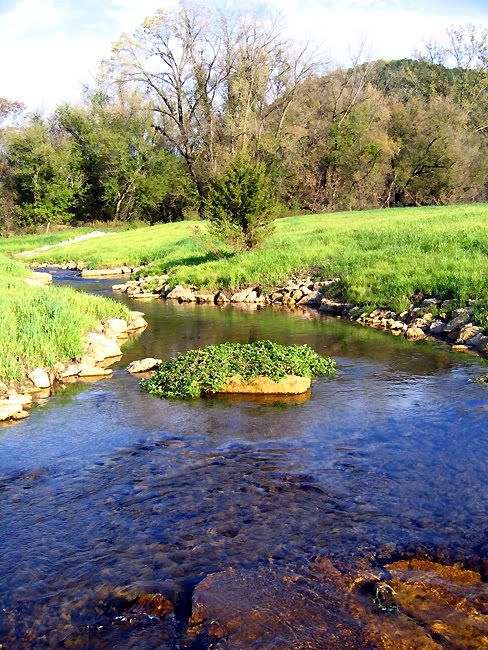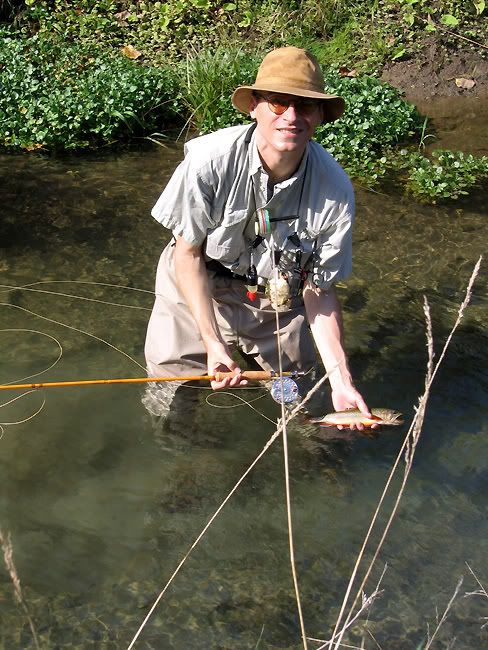 I finished the season with the side trip to the Kinnie, two days ago. The stream was slightly stained, but I found some fish on the top, feeding on small olive duns. Each time I fish this stream I remind myself that I really should fish it more often, since it takes only 30 minutes for me to get there. Here are a couple of pictures of the stretch I fished (below), taken in the late afternoon. (I decided not to take any fish pictures, anyway.)
I will be waiting for some warm days in October and November to visit streams in NE Iowa.