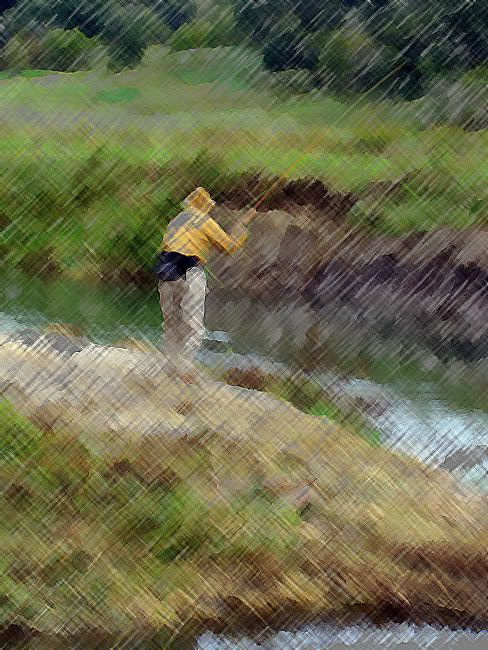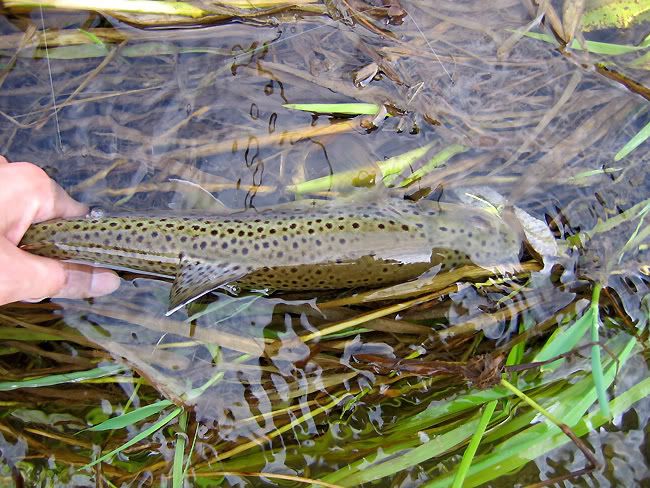 After several months I visited one of my favorite Midwestern spring creeks-Waterloo Creek near Dorchester, IA. The high water marks, flattened weeds and eroded banks were clear reminders that recent floods were devastating for many streams in SE MN and slightly less for the NE IA. Luckily, Waterloo looked and fished great yesterday afternoon. DNR bank improvements held out pretty well against the raging currents-only a single wall in the C & R section had some damage.
As it is always the case after the flood, the stream bed changed in certain locations. Certain holes were filled out, but the stream was in a nice shape. I fished mostly
grasshoper imitations
on my Lami 8' #5 and switched to brown leeches at the end of the day. The winds were gusting, but the sky eventually cleared and the fishing was just geting better by the time I had to head home.
Waterloo browns were willing, but slightly more finicky than usual. I landed nine fish-half a dozen on hoppers and three on leeches. I haven't hooked any giants, but all trout were in perfect shape and hard-fighting. I'll be visiting Waterloo soon again, once the season closes in MN and WI.