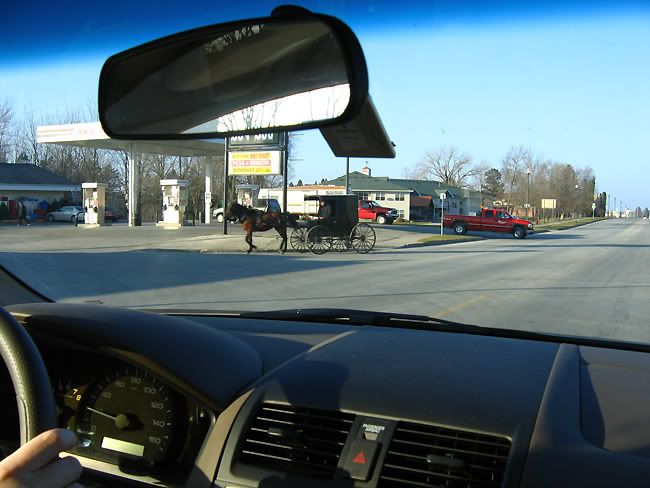 Today's wind was more than a mere breeze. It was brutal! Amy and I stopped by the Trout Run in Decorah and snapped some pictures (see below.) What a sweet looking spring creek!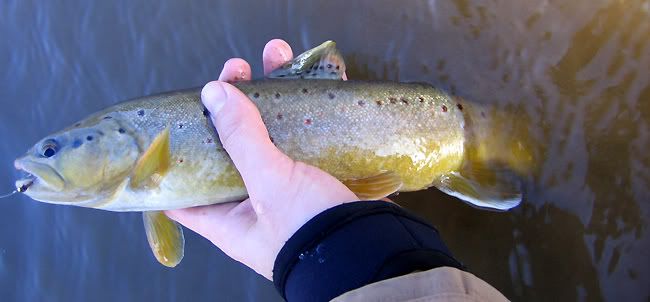 On our way up north, I had to stop by my favorite spring creek for an hour and throw some flies at persnickety browns. I found fish working below the foamy riffle, taking emergers with the lightning speed. Soggy duns which worked so well for the past several weeks were ignored by fish. I switched to drowned soft hackles and the same thing happened. Finally, the PT nymph went on the tippet-I was exploring the hatch backwards. The first trout slammed the nymph immediately, and than the second, larger one... The wind was so strong, it almost made impossible for duns to escape the water meniscus. The fish were taking nymphs right under the surface.
I must say it wasn't a pleasurable fishing due to the terrible wind which made casting almost impossible. However, my glass rod worked just fine, shooting into the breezy gusts.