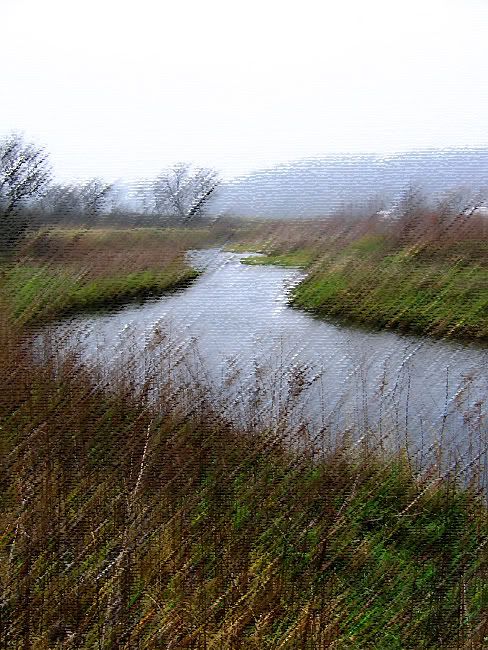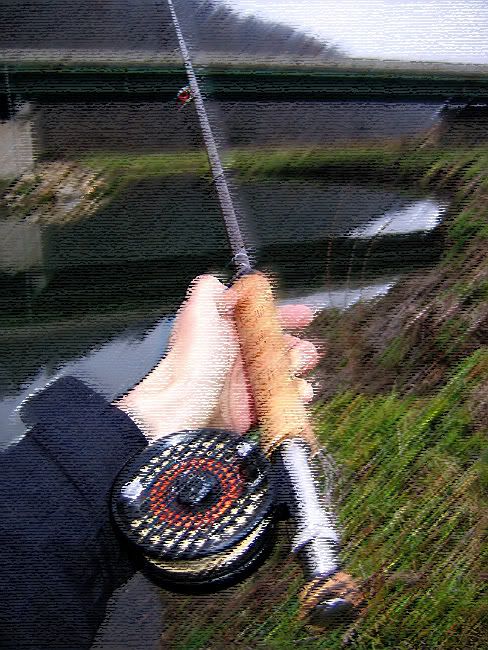 Just got back from NE Iowa again... Today was cold, damp and more windy than the weather guy said it would be. For the entire day I saw only one fisherman in the distance and had the stream pretty much to myself.
The trout were cooperative but less aggressive in comparison to the previous week. I had only two half hearted takes on leeches, but there was some good surface activity. I fished half damp duns, then switched to emergers, and at the very and of the day got several strikes on soft hackled drowned dun/emerger.
I fished Lami 5wt/Milward Flycraft combo until the lunch, and switched to the recently built Lamiglas 7'6" 6/7wt on the brown vintage blank. I liked the new rod with 6DT the best, even though it is a bit powerful for this stream. I am surprised how great caster this rod is... It has absolutely nothing in common with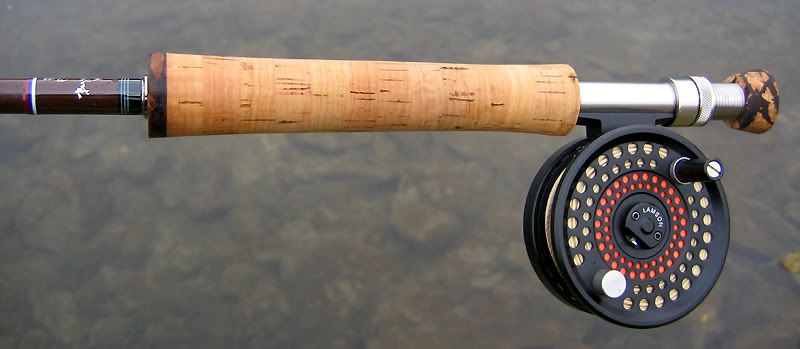 contemporary Lamiglas Honey rods/blanks. It is quick and shoots line like crazy. I actually had great fun with the rod, shooting little flies into openings among branches and exposed roots on the opposite bank. I missed several fish on the greased line presentation with it-the soft Honey Lamiglas is a better rod for wet fly work. I just can not imagine better rod for streamers, and large western dries/grasshoppers. For now it is going to be my dedicated smallmouth bass rod, too.