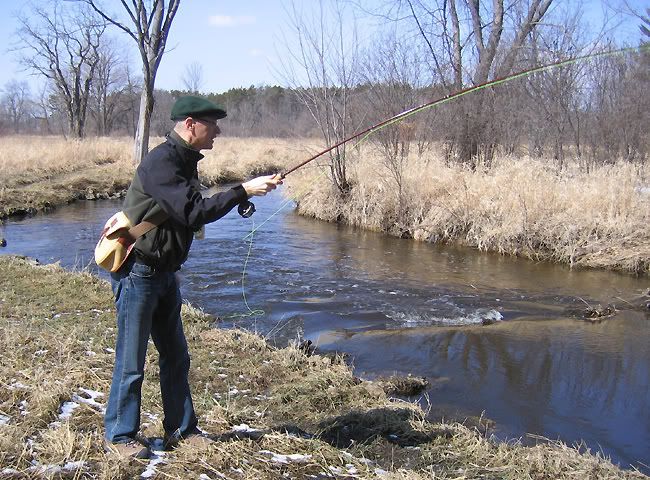 After yesterday's snow, I decided to stop by the nearest trout stream and test cast my latest rod. The plan was to check out the stream conditions and the water clarity for the possible weekend outing. I did some test-casting in my backyard last week, but I wanted to try the rod on the water. Amy joined for the ride, too. She is responsible for today's photos of me casting.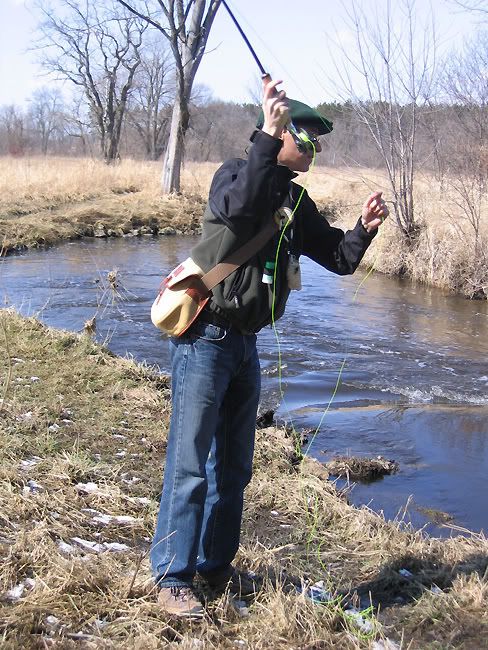 I found the stream high and murky, on the blustery March day. Last season I was fishing dry
stonefly
imitations at this time of the year, and I was pleasantly surprised to find very sporadic scuttling stones with occasional small trout rising. This was by no means a full blown hatch, but it came as a nice surprise, considering the raised water levels and turbidity. The water visibility was about a foot.
I strung the rod with #5 line. Remembering that I tested it in my backyard with this line, I made some casts over an area where I saw a single, lonely rise. While the rod felt slightly underloaded on the shortest casts, it was deft and precise with more line in the air. This will be a very nice line choice for larger water and stealthy long casts with grasshopper imitations in the late summer and fall. The strong wind was a bit too much, so I switched to the
DT
6 line. I like testing rods in the wind-it is a real fishing situation, while it's so easy to make perfect casts on a windless day. The rod felt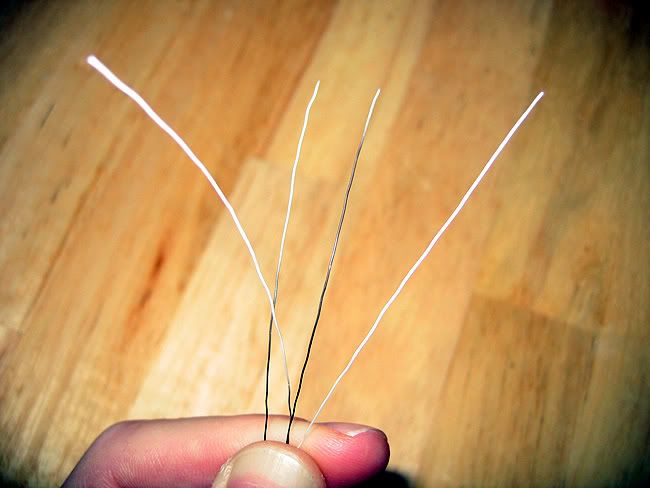 sweeter with the heavier line on the shorter 'presentation' casts, punching the loops into the cross-wind. One small trout smacked my
dry

stonefly
, just when Amy got cold enough to get back to the car. After this little fish I had another swift take, before I was too cold to continue. This got my blood working and I can only hope that this wave of unseasonably cold weather will soon disappear. The trout are ready for spring, and so am I!
Speaking about flies-I've been experimenting lately with a moose mane as a body material for dry flies. It proved very easy to work with, and I have yet to test its durability. Here are photos of some flies I tied with it, with different colored backgrounds. Two hairs in contrasting colors create a perfect, flat segmented body.