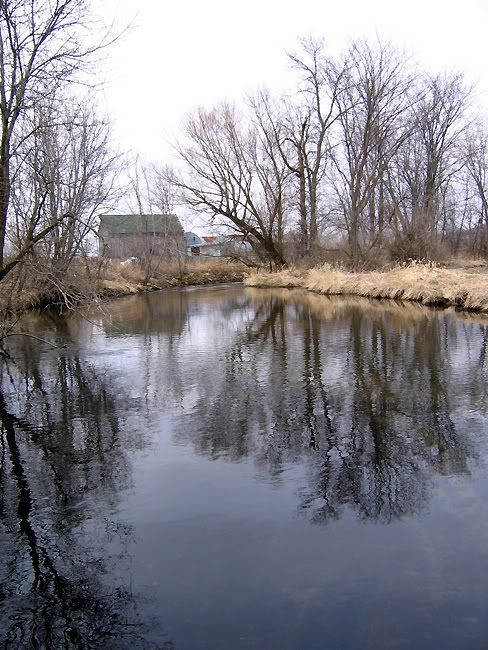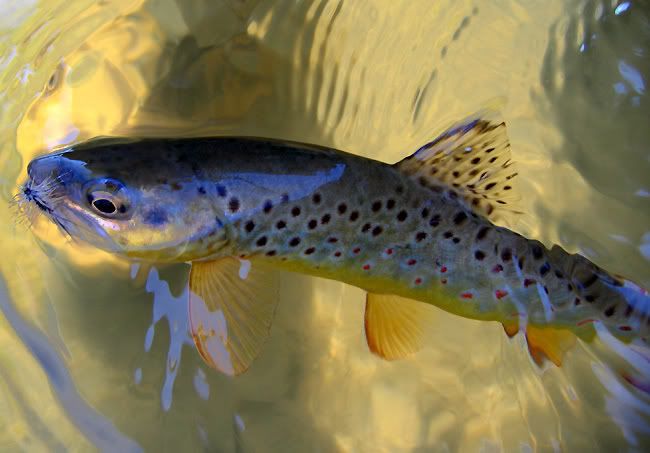 I often fish this beautiful spring creek in early season... known for its cold water and smaller fish. Its upper reaches are kind of a place where you will use every casting technique you know. Tall dry grass, leafless branches and gusts of early spring wind play a wild dance with the fly line. You are using every bit of concentration to throw a pretty loop through the trees. The water feels like a melted ice and the fish are sluggish.
Suddenly, the sun is breaking through the clouds and the fish are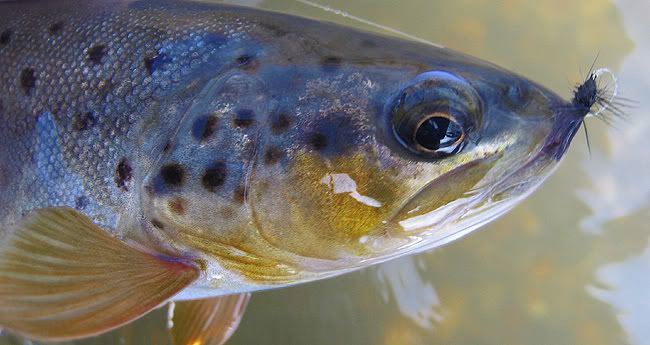 lined up in sandy shallows like little soldiers. They are taking something from the surface-swirls and splashes are everywhere. Looking closely at the water, I see a tiny regatta of Baetis duns and midges skimming nervously across the water surface. It is midges they are after! Fish like my little emerging pupa, with banded body and CDC wing. The activity ceases as abruptly as it started. Little later, I watch early dark stoneflies near the faster, rocky stretch upstream, doing their egg laying routine. Little trout are going wild again, and a couple of them smack my bushy fly.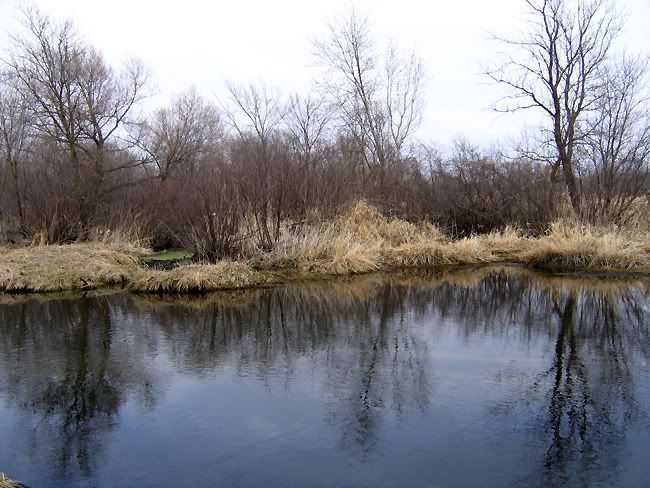 The sun is playing hide and seek and it finally disappears. The shadows deepen, while I take one more glance at my favorite open stretch. The wind picks up and I can feel the cold seeping through my waders. It is time to go...