We arrive on the stream with the ominous light falling into the softness of the evening mist. March Browns (
Maccaffertium sp.
) are hatching quietly...
My wet imitation is inspired by Irish mayflies, the ones ghillies still use on loughs Sheelin and Corrib... an old fly in the New World.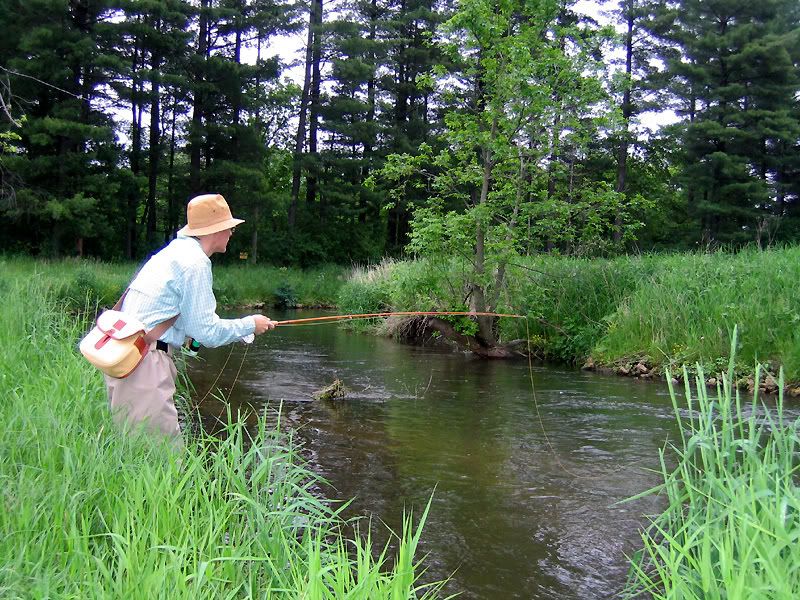 I throw a gentle cast and yellow glass rod moves the line in a slow style. Fly line and the fly tango together on the rippled water surface... Little trout rushes to join the dance...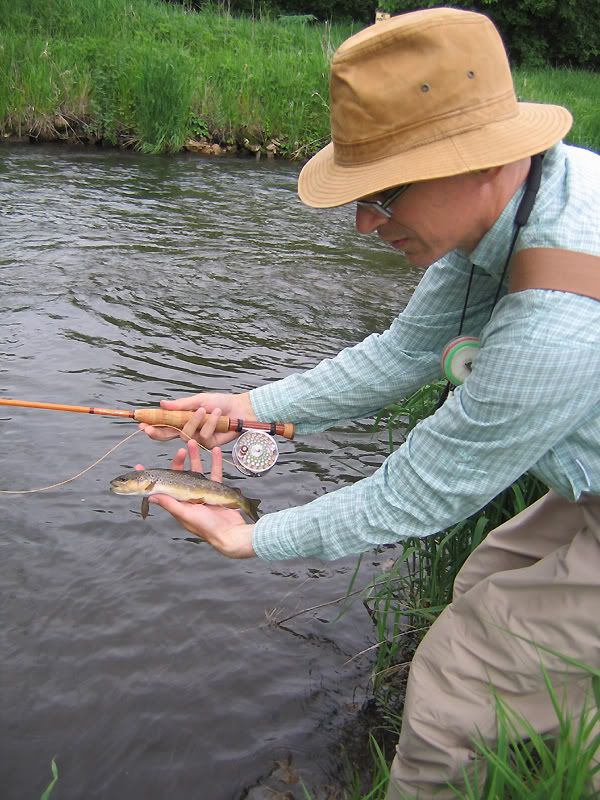 A quick pose before the freedom... Heavy raindrops are falling, while the thunder from the East speeds up our run to the car.