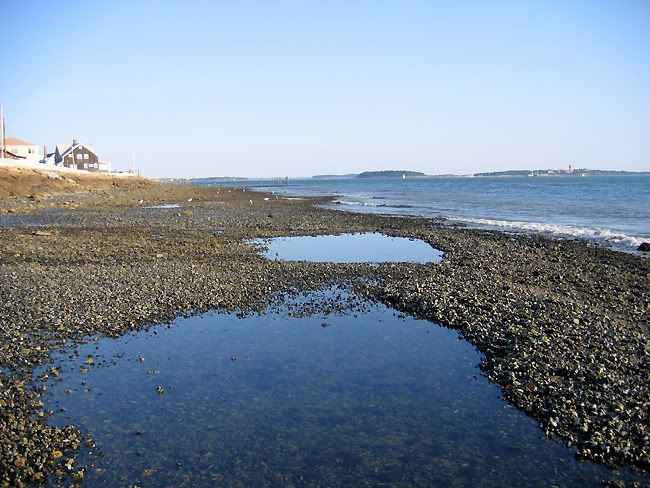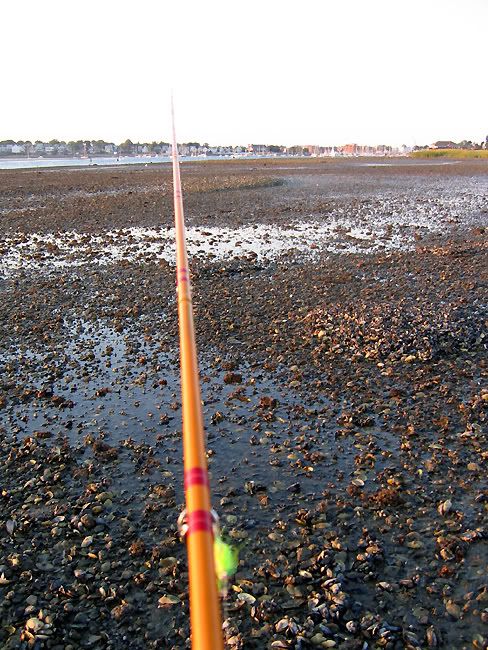 My trip to Boston (and Bethel, ME) was truly memorable, even though my fishing time was pretty restricted. Each time I return to Boston it feels like going home to me-too many happy memories of old friends and fun times... As soon as we arrived, I drove around Winthrop, checking out our old place and my favorite fishing locations. I had two evenings reserved for fishing, and I fished only an hour or two each evening-that was all I could squeeze between visits to familiar places (including my favorite library in the USA and coffee shops I used to play in), errands and time spent with friends...
I fished various locations around Winthrop and Revere both evenings. Spring tides and strong SE winds brought plenty of debris along the beaches, and I found plenty of juvenile bunker each night. Unfortunately, there were no stripers or blues crashing the bait. I can only imagine how the fishing in the harbor will be in a couple of weeks, with the fall migration under way...
I have brought along my latest creation, a travel saltwater glass fly rod built on a vintage Lamiglas blank. Even though the catching was not great, I had a great time testing the new rod. The old Lami blank is unsanded and much faster in action than the contemporary Lami Honey blanks. I suspect it is an older S-glass model ( I actually have another in dark brown color), and it reminds me of a graphite, but it is heavier and little smoother.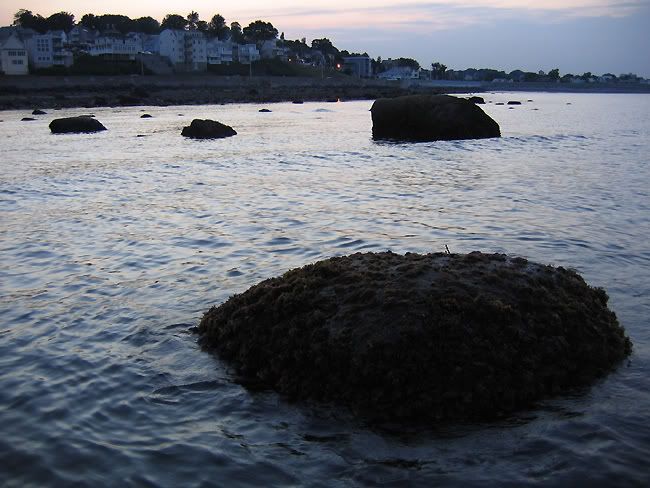 The rod throws ST10 head effortlessly! Its shorter length worked reasonably well while wading shallow coves and flats, but it is too short for serious surf work. However, it is a great boat rod, and being shorter, it has lower swing weight and it is not too tiring to cast for longer periods. It would also be a great tool for fishing smaller pelagic species, where vertical lifting becomes crucial. I paired it with the Ross Big Game 4 reel, and it balances perfectly.
I must admit I was disappointed I haven't had a chance to properly 'baptize' the new rod. However, I will make sure I visit the Beantown every summer from now on... You can view the pictures of the rod below.