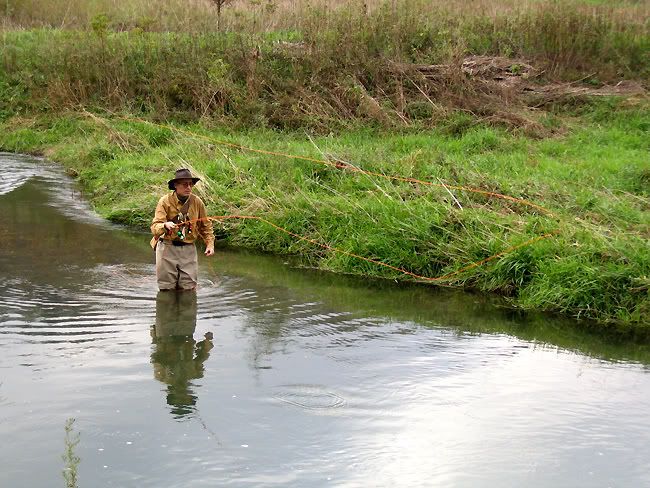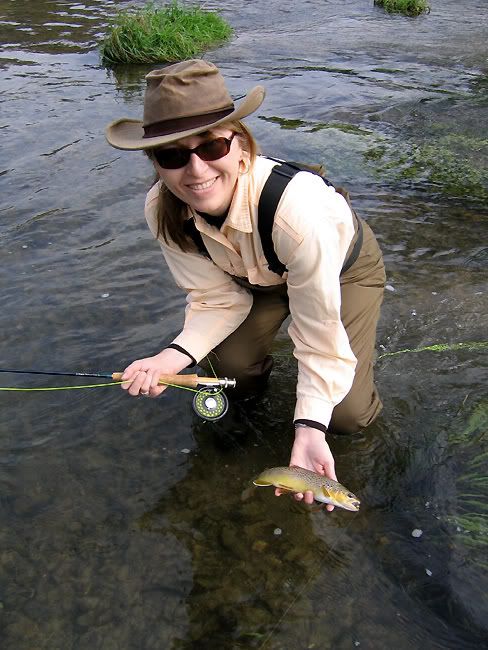 Amy and I hit the Waterloo Creek on Saturday (10/13), on our way up from
Decorah
. The weather was perfect, with the very light wind. This was her first outing on this water, and we decided to fish the wild fish section of the stream.
We found two typical Fall hatches on the stream-very small olives (
Plauditus
punctiventris
) and larger
Baetis
sp
. hatching sporadically. Around 1:00 PM we found a bunch of rising fish, who took
BWO
imitations in sizes 16-20. Little Rabbit Foot
emergers
and duns got the job done and my Country Gentleman Variant dries took fish
successfully
. Amy stayed with the surface flies for the entire afternoon, while I fished Buggers upstream, throughout the quiet pools, where there would be no apparent activity on the surface. I managed one nice 15' brown on the hopper pattern. Bugger produced in the riffles, too. Grasshoppers were active on the banks and they can be productive on this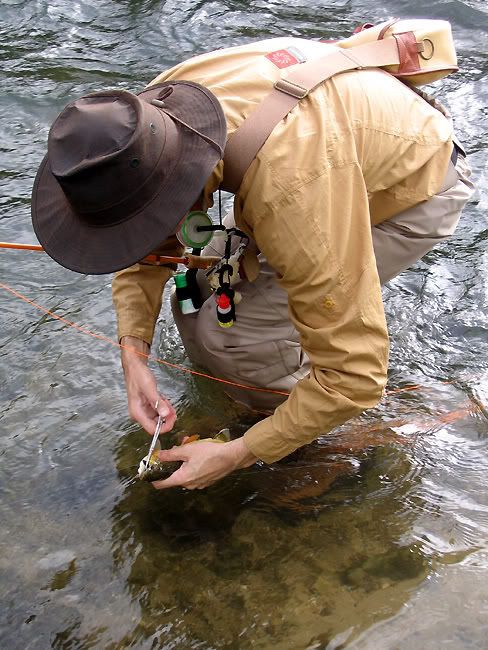 stream well into November, depending on the weather.
We didn't get any giants, but enjoyed the steady action, finishing near the upstream bridge around 4:00 PM, tired and happy. I will try to make another trip (depending on the weather) in the next week or so. My plan is to test the new McFarland Dry Fly taper glass rod I am working on right now.