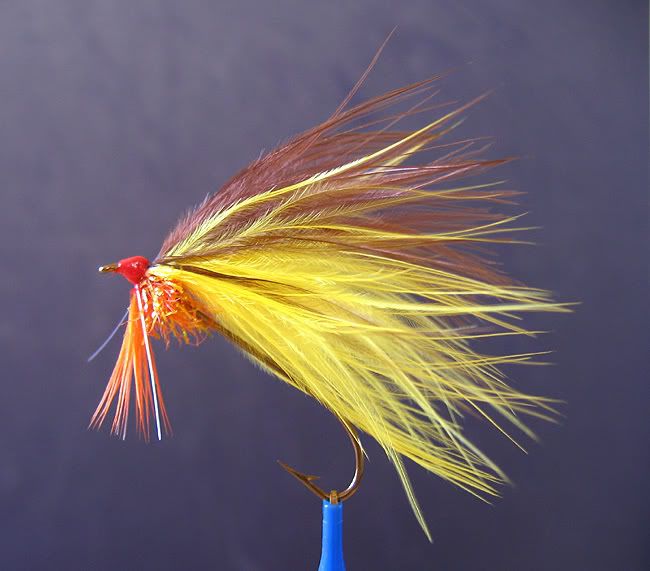 I found out about this Icelandic streamer in 1991, and it has found a place in my fly box ever since. It is a great warmwater and coldwater streamer, and a super easy fly to tie.
Body: No body! Instead, tie a small bulb of red tying silk or estaz (pictured) to help offset the wing;
Wing: Brown over yellow marabou;
Beard: Red or orange hackle fibers mixed with flashabou.