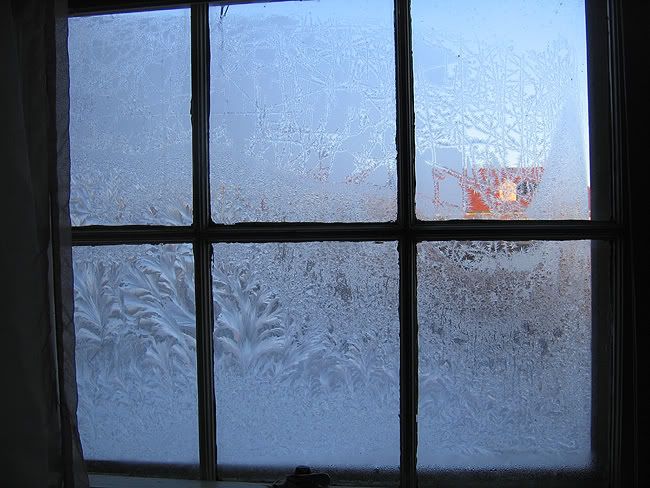 January was as eventful as I could ever imagine. My sister Sonja came to visit and we spent an incredible time in the Twin Cities, Chicago and Iowa with friends and family. The picture on the left titled
The Global Warming
(with Sonja, our friend Cheri and myself)
is just one of many photos taken during past several weeks.
January has been incredibly cold. This is my third winter in MN, and it is definitely the coldest one so far. My thoughts would often wander from my piano or computer desk, to the glass of Laphroaig or Glen Garioch, to the frosty windows of our apartment. Surrounded by the art of nature- the icy window arabesques, which remind me of lavish 'rose and scroll' engravings found on fine English shotguns, I dream of mayflies. The large Ephemera drakes on the tranquil limestone stream will tempt the largest and wariest of trout.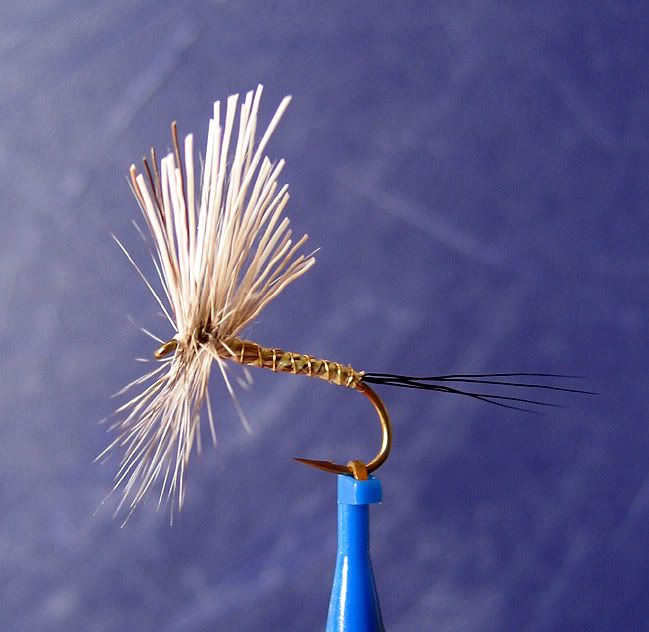 The fly on the picture is based on the pattern known as Duncan's Mayfly, but it has some modifications.
Hook: dry fly;
Tail: 3-5 moose body hairs, the butts form the wing veins;
Body and wing: caribou hair-tips are tied by the tail and butts form the wing;
Rib: pale yellow waxed thread and fine gold wire (counter-ribbed);
Hackle: grizzly, wound through the hair butts.
Trim the wing to form the desired shape.