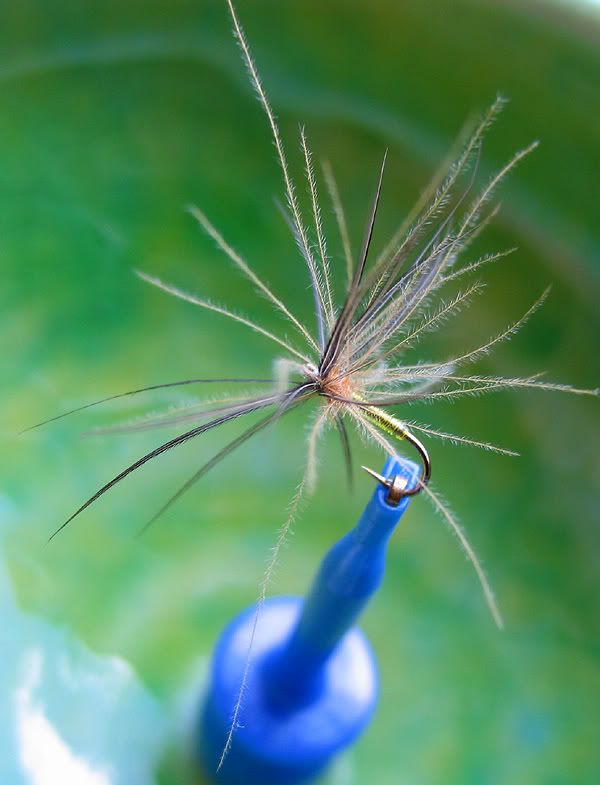 This pattern imitates small yellow craneflies (genus Antocha) common on some Driftless area trout streams in the spring and early summer. It can be fished dry or wet.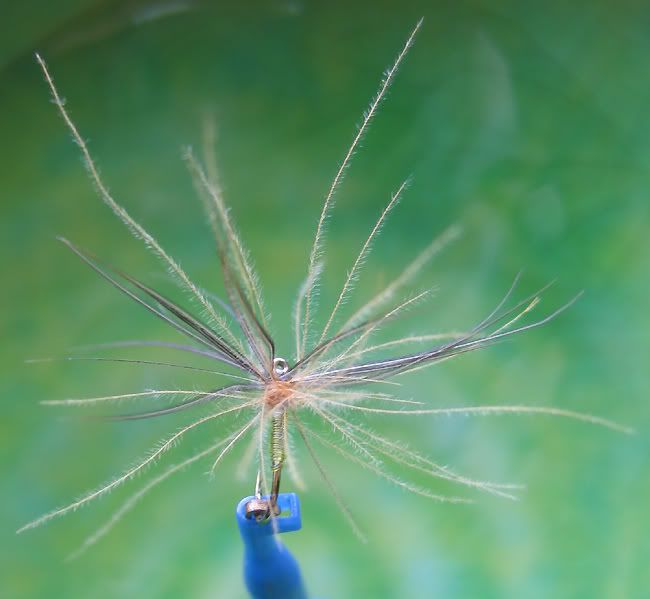 Hook: TMC 101, size 18;
Body: Pale olive thread under doubled single strand of yellow super-hair, wrapped;
Thorax/Legs: Pale ginger CDC feather, wrapped four turns (concave side facing front), bottom clipped;
Front hackle: Oversize moorhen covert feather, one and a half turn (concave side facing front).
You can see some of my large cranefly patterns
here
and
here
.