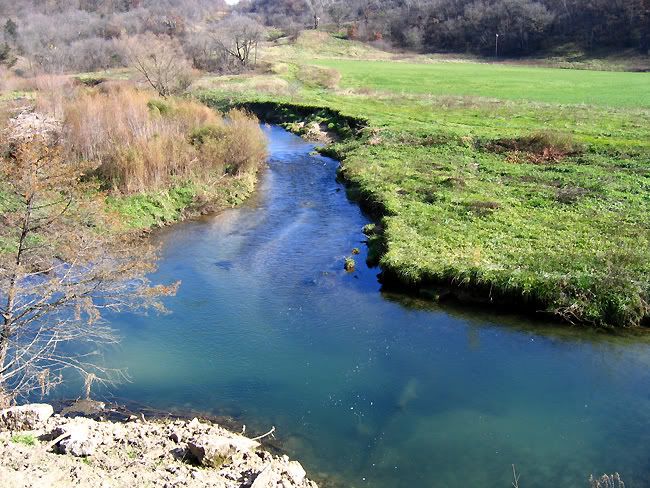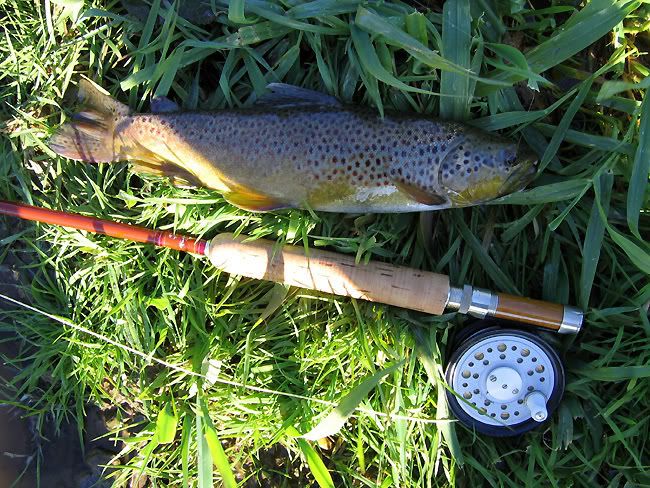 I took advantage of the seasonal time change and arrived to NE Iowa early. I strung up the new McFarland for its maiden voyage. The day turned out to be quite nice, but it was really windy, with the bright blue sky and plenty of sunshine. The water was cold and trout were lethargic at first. Early on I missed several fish on a leech, since they would only touch the fly and run away. As it was getting warmer, the fish were becoming more aggressive. I used small
Waterloo Leeches
in vine, black and brown and all of them worked well.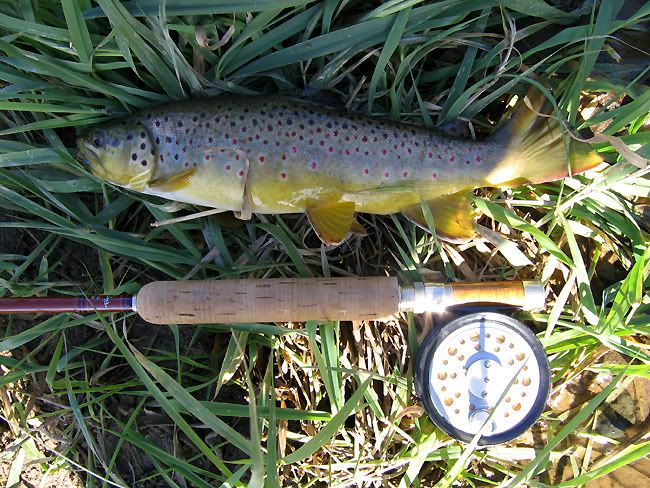 The rod performed admirably. I loved the way it handled the wind and the weighted flies. It wasn't until noon that first sporadic risers started to appear in the riffles. I switched to the Baetis dun imitation and thoroughly enjoyed the rod, casting pile casts on the swift riffle, and fighting the feisty browns (second photo). The blank has all characteristics of a first rate glass blank-a fine tip calibrations and superb dampening, with tip wobble brought to the bare minimum, and plenty of power at the bottom for long casts and fish fighting. I haven't had a chance to try other McFarland blanks, but this one feels like a fine precision tool. Presentation casts are easily executed with this rod-it almost casts itself.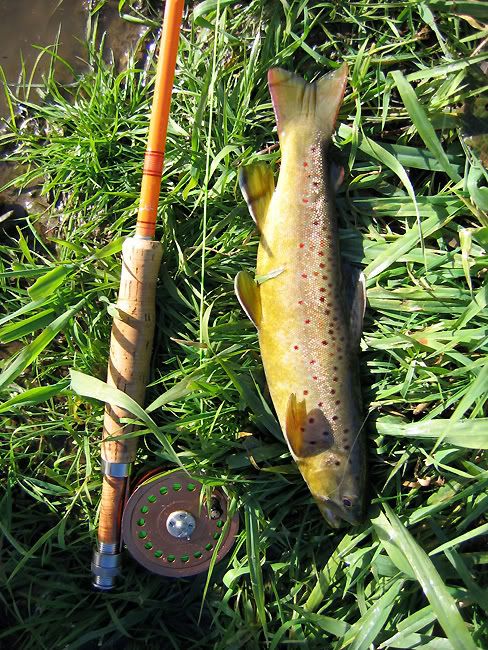 After the tea break (Earl Grey White Tip), I spent another hour on the stream with my Lamiglas 8' 5wt and Milward's Flycraft reel. This is the first time I fished the reel and absolutely loved it! I hooked and landed a nice brown on 7X and size 18 fly, and several smaller ones from the same riffle (third photo). Milward has the sweetest click . The wind was coming in powerful gusts, and Lami would roll and switch cast with slow ease. I caught a lot of fish on it this Summer and Fall and became quite fond of it. However, I consider it somewhat of a specialty tool.